marnanel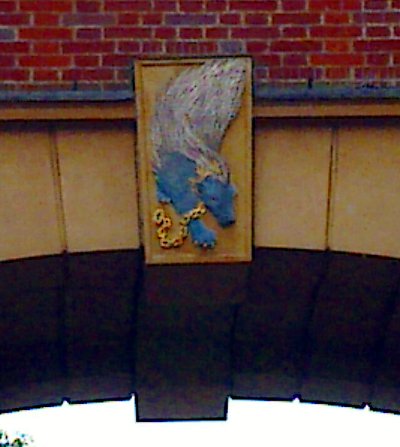 This is a bridge at Sidney, my college. The blue porcupine is one of the supporters on the college's coat of arms; there is or was a drinking society called the Porcupines, but they were apparently banned when the members climbed up on the Master's roof while he was entertaining guests, and vomited down the windows. So the story goes, anyway.
Thursday was spent working on xzibit, and building unit tests. They were very much needed, but didn't directly contribute to getting the system into a demonstrable state. I need to put in some hours on that over the weekend, as well as on the book.
On Thursday night I went to church. It was the feast of St Mary Magdalene, and the sermon was about how Mary didn't recognise Jesus out of context until he said her name. As I was on my way out of the building, someone said, "Marnanel". It was Carys, from my LJ and Facebook friends lists, and I hadn't recognised her out of context. The coincidence amused me greatly.
Afterwards, I walked to the Carlton to see some chiarkers, drink a good pint of mild, and eat fish and chips. It was a good evening.
Friday was spent on team-building exercises at the Møller Centre, at Churchill. Afterwards I went home to see my parents and get ready for seeing my grandfather one more time on Saturday morning, which I shall write about in Saturday's post.
It's been a wonderful, productive, and memorable week. I have many people to thank, including my parents, and Fin and Alex, but I particularly want to say thank you to Collabora for making it possible.