marnanel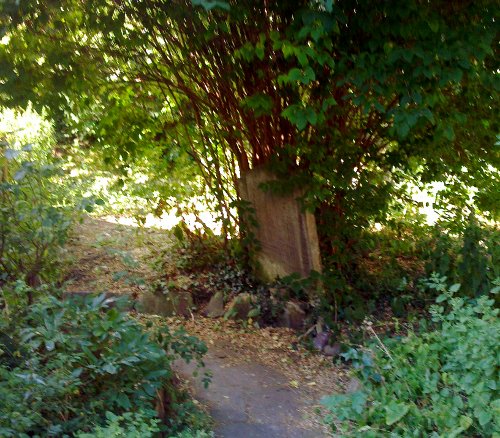 This is the churchyard of
Little St Mary's
, so called because there's another church dedicated to the Blessed Virgin, called Great St Mary's. There was a tabby cat standing beside this tombstone, but he ran away when I took my camera out. LSM is a very friendly high church which has mass every day, but I didn't drop in today because it's during work hours on Wednesdays.
Last night I went to see
ghoti
,
Jon
, Bene't and Judith (with Ian and Clare also making welcome appearances) at Relativity. It was so good to see them all again! We had some rather delicious stir-fry, and summer pudding, which isn't something I've had for a very long time. After dinner I played my first game of
RoboRally
, which Bene't won.
xzibit
is progressing rather excitingly, and yesterday I played minesweeper (
Simon's version
) on an X display other than the one it was actually connected to. Next I have to learn a great deal more than I know already about
MPX
.
Tonight is the only night of the week when I'm not due to go and see someone. An old friend of mine has turned up living in one of the villages, and I might go out there to see them, but I might also just have a spare peaceful evening when I'm not going anywhere— especially because the second draft of one of my chapters is due tomorrow.